RESORT INFO - VERNON SPORT - CHAMROUSSE 1650 : Webcams, Weather...
VERNON SPORT - CHAMROUSSE 1650 - RESORT INFO
RESORT INFO - VERNON SPORT - CHAMROUSSE 1650 : Webcams, Weather. Any information on the resort of CHAMROUSSE 1650: Discovery, history, winter sports, champions, gastronomy...
RESORT INFO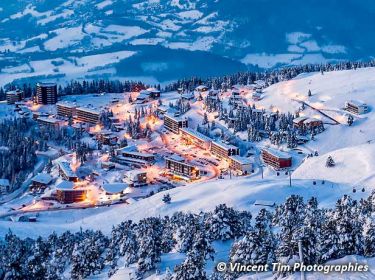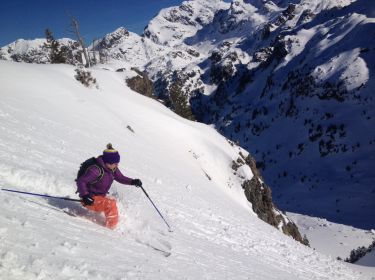 Welcome to CHAMROUSSE, a family resort with a large variety of skiing and snow sports.

ALPINE SKI and SNOWBOARD
Our family size ski domain offers playful ski runs among many spruces and douglas pines. Various exposures to sunshine provide ideal snow and gorgeous sunset on the Vercors mountain...
CHAMROUSSE is organised around 3 main areas :
1650 : formerly called le Recoin, it is the historic birthplace of Chamrousse. VERNON SPORT is located there, close to the recent high speed gondola lift reaching the very top. The 2km long sledge run, night ski and family restaurants are also located at Chamrousse1650.
1750 : formerly called Roche Béranger, it is currently the central part of the resort. Freestyle skiers and snowboarders are big fans of its snowpark/sunset park with modules for all levels.
1700 : numerous tourist residences are located there.

SKI TOURING
2 dedicated routes (a 3rd one soon to come) are marked to enjoy the beautiful Chamrousse mountain sites. In addition, there are lots of itineraries to discover around the ski resort for all levels.

CROSS-COUNTRY SKIING / SNOWSHOE HIKING
The nordic area is located on the beautiful mountain plateau called ARSELLE. You can enjoy ski skating or traditional cross-country skiing across a spruce forest on ski tracks daily prepared and well maintained. Snowshoe hiking marked itineraries are also proposed.

AND...
A luxurious and relaxing SPA, an igloo village to escape from city life for a while, an ice diving site, and even dogsled trips are just waiting for you, for a unique experience in CHAMROUSSE !


Secure Payment
Information? Contact us...
04 76 59 02 29
12 Place du Vernon
RECOIN
38410 CHAMROUSSE 1650