SERVICES - VERNON SPORT - CHAMROUSSE 1650 : Ski Rental, Workshop...
VERNON SPORT - CHAMROUSSE 1650 - SERVICES
SERVICES - VERNON SPORT - CHAMROUSSE 1650 : Sharpenning, waxing, resurfacing bases, enjoy our knowledge from competition preparation and our state-of-the-art machinery for the maintenance of your own material...
SERVICES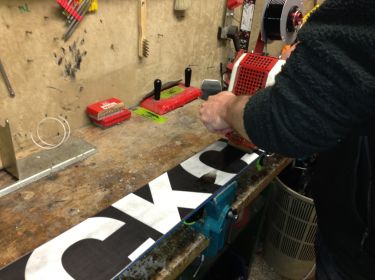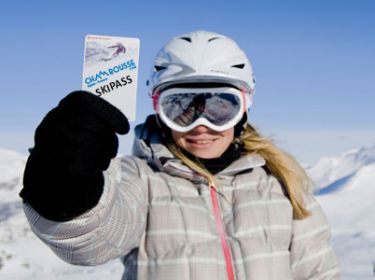 By booking online at VERNON SPORT, you can save up to 50% on your ski and snowboard equipment rental at CHAMROUSSE 1650.
We exchange shoes for free if it does not correspond to your expectations. If unsure when booking online, you will change the equipment at your arrival in our shop.

WHY HIRING at VERNON SPORT, our PLUS:
SKI HIRING AND SKI PASS
At VERNON SPORT, we sell daily and 4-hour skipass (adult, kid, student, senior) the exact same price than the central purchase point. This is a special service dedicated to our customers. And the bonus : if you hire your equipment and purchase a 4-hour skipass, you will pay only the equipment rental for a 4-hour duration, starting at anytime in the day.
STUDENT WELCOME !
10% discount on the equipment, directly in the shop.
This discount is also valid for large families, military persons and job seekers.
This offer cannot be combined.
GROUP PROMOTIONS
We offer discount rates for groups. Please consult us.
FREE DEPOSIT
Rent your ski equipment and we take care of it for the night … for free !

The WORKSHOP :
Our workshop being located inside the store, we can maintain and/or repair at anytime. As much as possible, we wax and sharpen right away. If not possible just leave your skis late afternoon and get them ready for skiing early morning day after.
The different maintaining process for skis and snowboards are :
Hot waxing for a perfect sliding experience.
Edge sharpening : accurate and customised, hand made.
Ski base grinding and overmoulding : go back to the routes with a brand new ski base.
Various reparations : after quotation, our technicians will find and propose the best options for all kind of equipment issues.
ADVANTAGES VERNON SPORT

Discounts up to 50%
Book online and get up to 50% discount on your ski rental.

Discount -5% extra!
Enjoy 5% extra discount with discount code: WINTER2024

Discount -5% from 280€
For all hires above 280 euros. Get 5% off.

Ski or snowboard?
With the Multi-Glides option, you change when you want!

Ski hiring and Ski Pass
Sale of ski passes with your equipment rental at the shop.

Free car park
Parking in front of the store to load your skis without effort.

Free ski storage
Free storage for rented equipement (skis & boots).

Ski Touring our speciality!
We propose 2 categories of equipment to rent.
Climbing skins and blades are included in the ski rental. More infos

Student welcome !
10% discount on the equipment, directly in the shop.

Helpline
A counselor is available on the phone to guide you and advise you.


Secure Payment
Information? Contact us...
04 76 59 02 29
12 Place du Vernon
RECOIN
38410 CHAMROUSSE 1650